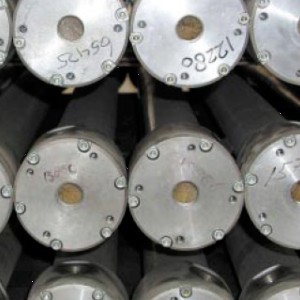 Parker Hannifin B.V. - www.parker.com - Edisonstraat 1, 7575 AT Oldenzaal, The Netherlands
Tel. +31 541 585 000, Fax +31 541 585 459
products:
Hifluxx Nitrogen Membranes: The basis of the technology is a bundle of thousands of hollow fibres. The walls of these fibres selectively diffuse oxygen.
A membrane module consists of the fibre bundle fixed at both ends within a metal tube. A full range of standard products has been developed which will produce nitrogen from ambient air. The units are designed for easy installation, resulting in plug and play.
company profile:
Parker Gas Separation, located in the Netherlands, is one of the few manufacturers in the world of hollow fibre membrane technology used for the generation of nitrogen or oxygen-enriched air from compressed air.