| | |
| --- | --- |
| Australia - Membranes, Modules and Systems for the membrane filtration | advertising |
---


---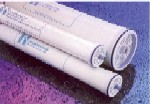 I.W.Technologies, Inc. - www.iwt.com - 3 Volante Elbow., Ocean Reef, Perth, Western Australia 6067, Australia
Tom McCrisken, email: , Tel. +61 8 9300 4522, Fax +61 8 9300
Products:
HYDRANAUTICS RO Reverse Osmosis Technology for Well Water, Surface Water, Seawater, Wastewater and mini-elements, Nanofiltration and Ultrafiltration
Recognizing the needs of the industry and the dedication to finding a complete membrane solution for every water treatment problem, Hydranautics pioneered the concept of Integrated Membrane Solutions (IMS), a concept designed to combine and implement a range of membrane technologies — RO, NF and UF — to achieve the most comprehensive, effective and low-cost solutions available in the industry.
The SanRO Product line includes sanitary membranes for Pharmaceutical / Bio Water
The QUALSEP Product line includes DairyRO High performance dairy process membranes.
company profile:
IWT's staff has over 30 years of continuous experience in Membrane Separation Processes for water desalination and purification. IWT has also implemented a variety of specialized membrane applications for chemical and additive recovery and wastewater reclamation projects.
Hydranautics manufactures a wide range of reverse osmosis, nanofiltration, ultrafiltration and process separation membranes. We are the proven global technology leader in state-of-the art spiral wound and capillary products, which we offer in a range of diameters and lengths for a variety of applications.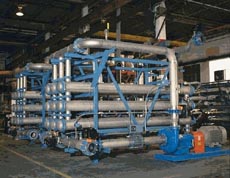 Koch Membrane Systems (Koch Australia Pty. Ltd.) - www.kochmembrane.com - Suite 6, Level 1, 186-190 Church Street, Parramatta, NSW 2150, Australia
Tel. +61 2 8833-4640, Fax +61 2 9689-3615
Products:
Koch Membrane Systems manufactures microfiltration membranes in tubular, hollow fiber, spiral and flat sheet membrane configurations for microfiltration (MF), ultrafiltration (UF), nanofiltration (NF), and reverse osmosis (RO).
company profile:
For over 30 years, Koch Membrane Systems (KMS) has been developing and manufacturing state-of-the-art membranes for food, dairy, juice, wine, vinegar, beverage, industrial water, municipal water, ultrapure/high purity water, automotive, pharmaceutical, petrochemical, textile, desalination, and scores of other applications worldwide. More than 15,000 installations are operating and performing successfully around the world. The number and the diversity of applications are growing every day.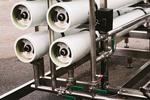 OSMOFLO Pty Ltd - www.osmoflo.com.au - 100 Hayward Avenue, Torrensville, 5031 South Australia, Australia
Tel. + 61 8 8159 8990, Fax + 61 8 8234 7066
Products:
reverse osmosis, desalination, ultrafiltration, electrodeionisation, ion exchange demineralisation, water purification, advanced wine filtration
company profile:
Since 1991, OSMOFLO has been creating custom made membrane separation systems to meet the exact needs of our customers in industries as diverse as: Food & Beverage, Drinking Water, Mining, Power, Pharmaceutical, Medical, Industrial Water, Wine & Juice.
With ISO9001 accreditation and comprehensive service and technical support including remote monitoring and control OSMOFLO offer complete peace of mind!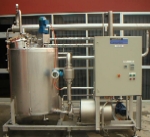 Saurin Enterprises P L - www.saurin.com.au - 6, Westside Avenue, Port Melbourne, VIC 3207 Australia
Tel. +61 3 9646 6771, Fax +61 3 9646 8779
Products:
Our Range includes plants used for Research Purposes, Plants for small companies that are used on Batch Operation and Plants for continuous operation. The largest Plant supplied by us was rated at 65,000 litres/hr. The smallest plant built by us had 1 litre/hr permeation rate.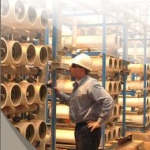 QED Occtech Australia - www.qedocctech.com - 88 Welshpool Road, Welshpool WA 6106, Australia
Tel. +61 (8) 9416 0500, Fax +61 (8) 9361 8564
Products:
Primary Treatment: removal of suspended solutions and insoluble contaminants using the high efficiency, patented QED Occtech Tangential Flow Separator (QTFS)
Tertiary Treatment: membrane solutions using Microfiltration/Ultrafiltration, Nanofiltration and Reverse Osmosis, often in innovative hybrid processes, for removal of larger molecules down to complete desalination.
www.membrane-guide.com
site map