| | |
| --- | --- |
| Taiwan - Membranes, Modules and Systems for the membrane filtration | advertising |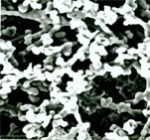 American Membrane (Taiwan) Co., Ltd. - 6F-2 No. 17, Alley 35, Sec. 2 San Min Road, Pan Chiao City, Taipei Hsien, Taiwan 220
Tel. , Fax
Products:
amcAccupor membrane is a highly microporous membrane composed of modified polyethersulfone that is a tough, durable, and temperature-resistant aromatic polymer.
amcAccupor membrane is available in pore sizes ranging from 0.03 µm to 5.0 µm. It is inherently hydrophilic as standard, but can be made hydrophobic upon request.
amcAccupor membrane provides high flow rate, low extractables, and greater mechanical strength than competitive membranes. This membrane is specifically designed for biological, analytical, electronic, pharmaceutical, beverage, and sterilizing filtration applications.
company profile:
American Membrane Corporation was incorporated in Michigan, USA in 2001 and started its China subsidiary operations in 2002.

ROTEK WATER SYSTEMS CO, LTD. - No 60-1, Jin Fu Road, Ren Wu Township,Kaoshiung., 814 Kaoshiung, Taiwan
Jean EE, Email, Tel. Fax
products:
RO water systems, Residential water purification and drinking water equipment.
Central water softening system for restaurants, hotels and office buildings.
Ultra-pure water equipments for bio-chemical and pharmaceutical industries.
Water purification equipments for electronics industries.
Water purification equipments for beverage industries.
Design, supply and installation for bottled water production line.
Brackish and sea water desalination systems.
Car wash water recycling system, Water filtration and disinfection equipments for swimming pool.
Supply for all kind of water treatment equipment spare-parts and accessories
company profile:
manufacturer of RO systems for domestic/commerical/industrial usage in Taiwan.
ROTEK manufactures commercial and industrial reverse osmosis systems, from 50 gallons per day to millions of gallons per day. These systems also include all pretreatment such as Carbon Filters, Water Softeners, Iron Filters and post-treatment equipment such as Electrodeionization, UV Systems, Ozone Systems...etc.
We have experience in ever facet of reverse osmosis technology. From membranes to systems, from water chemistry to membrane cleaning and from tap water to sea water, we have hands-on experience to help you in your requirements.
We have both factories in Taiwan (Kaoshiung) and China (China) which allow us to be able to provide systems with best quality and prices to the market.
www.membrane-guide.com
site map