---


---

Shanghai Chengjisi Business Trading Co., Ltd - www.health-beauty.com.cn - Room 202 Building 14 No.35 Ziwei Road Pudong district, Shanghai 201203, China
Hunter Guo, Manager, email: changhai622@163.com, Tel. +86-021-28863192, Fax +86-021-58956567
Products:
We have been providing water purification related products and services to scientific, medical, pharmaceutical, electronic, industrial, commercial and residential clients worldwide.
- Laborarory water purification products. Provides complete laboratory grade water systems as well as economic replacement filters for Millipore, Barnstead, US Filter and Aquamax water purification systems.
- Industrial, Commercial and Residential water purification products and services. Provides all type of water purification products such as filtration, water softening, reverse osmosis, ultraviolet sterilization, ultrafiltration , deionization and other technologies.
- Distributor of ion exchange resin and filtration media related products. Provides water softening and ion exchange resins, Activated Carbon, Pyrolox and others.
company profile: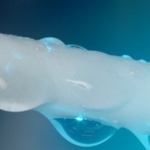 VINA FILTER CO.,LTD. - www.membranes.jimdo.com - 301,No.21 Building of NEP,369#,Lushan Road, 215129 Suzhou, China
Yunfei XING, Email: vinafilter@126.com, Tel. 86 512 69202970, Fax 86 512 69202214
products:
hollow fiber membranes, ultrafiltration modules, tubular membranes, oily separation filters, diatomaceous earth filter.
We produce and export:
- ZENOMEM hollow fiber UF membranes
- Flat sheet or cassette membranes for wastewater treatment
- VINAFLO Tubular membranes, PES or PVDF material
- Hydrocarbon removal filter cartridge with the brand VINACELX, anologues of the well-known MYCELX filters.
company profile:
Located inside Suzhou National Environmental Industry Park, VINA FILTER Co., Ltd is an active and innovative company focused on developing new filtration materials and its applications for water, wastewater and gas purification. VINA FILTER is an industry's leader in the design of membrane filtration systems in China, offers filters, membranes, filtration systems and engineering service for process pure water production and oily waste water recovery.
www.membrane-guide.com