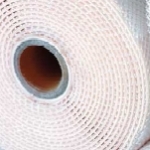 MICRODYN-NADIR GmbH - www.microdyn-nadir.de
- Kalle Albert Industriepark, Rheingaustrasse 190-196, 65203 Wiesbaden, Germany

email: info@microdyn-nadir.de, Tel. + 49 (611) 962 6001

With the specific expertise and extensive product portfolio MICRODYN NADIR is your partner for Industry and system integration. We will help you in word and deed, to put Micro-, Ultra-, and Nanofiltration modules correctly into your Process-, Water- and Waste Water applications.
Our products have real application in the Chemical and Pharmaceutical industries, in Electronic, Metal, and Food applications and in many more industrial processes, where we always work in close contact with our clients to supply innovative separation solutions.
Products: SPIRA-CEL® Spiral wound modules

SPIRA-CEL® offers an optimum surface area to volume ratio. Their special design significantly improves module hydrodynamics at minimum energy input.
With spacer dimensions from 31 mil to 80 mil SPIRA-CEL® modules can be suited to the different viscosities or solid contents of the fluids to be processed.
Our module design ensures high permeate fluxes and extended service life. In addition, fouling of the module is minimized with this new design.
Spiral wound modules are available in all the various types of NADIR® membranes. To suit various applications the modules can be supplied in either sanitary or industrial formats.